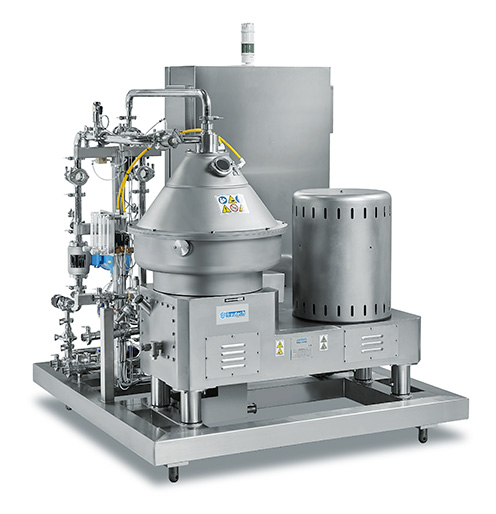 ArtBREW, the craft beer clarifiers
As trends in beer are fast changing and customers are demanding when it comes to new flavors, colors, or types of beer, it is time for an easier, more flexible approach to beer clarification in craft brewing. ArtBREW, the craft beer clarifier from FRAUTECH SEPARATORS, is a high-quality, simple-to operate, plug-and-play beer clarification solution for your brewery. Combining efficiency and ease of maintenance, ArtBREW is the right ingredient for your success in the craft brewing industry.

FRAUTECH SEPARATORS ArtBREW provides a solution that fulfills the latest standards and increases yield while improving quality and quality consistency in your craft beer. Our technology helps you to achieve the right clarity in your craft beer thanks to an advanced control system allowing you to view individual recipes from the HMI control panel.

Dry hopping beer clarification
Dry hopping is a crucial element in producing successful craft beers in today's market, especially in the IPA category. With consumers expecting dry hopped beers to be full-flavored and providing a variety of olfactory aromas from the use of special aroma hops, the FRAUTECH SEPARATORS ArtBREW allows you to clarify your beer while keeping these delicate flavours and aromas for your consumers to enjoy.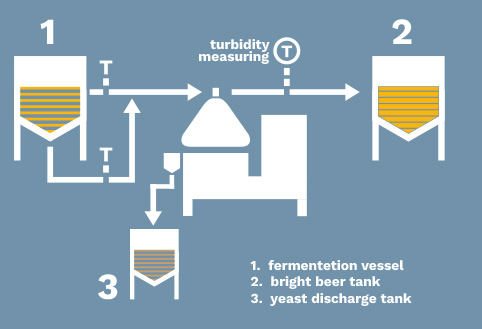 Tank bottom clarification
FRAUTECH SEPARATORS ArtBREW is built to handle various levels of solids in the feed. As a consequence, most of the matter in the bottom of the fermenter tank can be processed and additional beer is recovered, thus increasing a brewery's yield from the day the skid is installed.