we design and manufacture
disc separators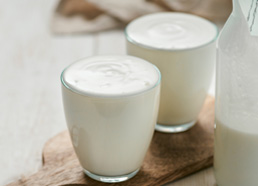 Our full range of products includes clarifiers, bacteria removing clarifiers and cream separators.
These models are featuring a built-in, manual back-pressure control and a manual valve for milk fat standardization in cream separators.
The high-grade finish on all surfaces as well as the quality of our materials (stainless steel-clad base frame, stainless steel cabinet and motor hood) guarantee optimum cleanability.
Our belt-drive transmission system helps optimizing motor control for a gentle start, rapid speed recovery after discharge and low energy consumption.
Our smart bowl design, with a low amount of parts, is easy to maintain as it requires less spare parts and time for maintenance.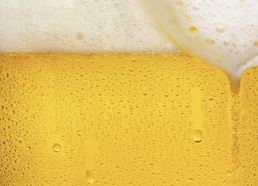 With more than 120 installations, ArtBREW is a high-quality, simple-to-operate, plug-and-play beer clarification solution for your brewery. Our KO2 oxygen knock-out device was specifically designed to prevent the oxygen pick-up in beer. It is a unique inert gas sealing system that does not require deareated water or mechanical seals (no risk to contaminate the product). Dissolved oxygen pick-up is typically less than 10 ppb. The automation system of our craft beer clarifiers was developed by a brewmaster starting from the needs of the final user: input/setting of your recipes on control panel, precise turbidity control, emptying and flushing cycle integrated into control panel, variable speed, recirculating system.
Our ArtBEV clarifiers are a plug-and-play solution with references in a wide range of applications: mainly fruit juice, tea, wine and vegetable drinks. Their special design is featuring a tangential cyclone with solids discharge tank and a liquid ring sealing to minimize oxygen pick-up.
Our clarifiers are easy to install, operate and maintain, with a high g-force to ensure extremely efficient separation. ArtBEV clarifiers can be used for any other product where fine solids have to be separated from a liquid phase, either to recover a valuable substance or to remove and dispose of a waste product.
With more than 400 references in this industry, our olive oil separators helps you obtain optimum yield, supreme quality, and greater purity, while preserving the flavor and fragrance of your oil.
Separation efficiency and reliability are the most peculiar characteristics of this separator that has been designed to ensure long life and guarantee excellent performances as well as economic running costs.
The discharge of the separated solids can be controlled either manually by the operator or automatically, using the dedicated control panel.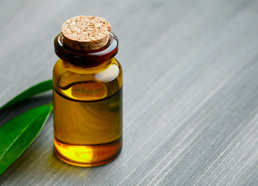 For over 100 years, our mission has always been the same: to design separators that satisfy the needs of our customers. Each and every one of them faces specific challenges, which is why we constantly research and develop new, targeted and customized solutions.
We already have experience with the following niche applications: liquid egg clarification, chicken and meat broth, fermentation broth and biomass separation, gelatine de-fatting, essential oils, process water recovery and fish oil.

Flexibility
and customization
Great separation
efficiency

Long lifetime
low cost of ownership
(power consumptions,
maintenance and spares)

Wide product range
and sizes, optimized
for different capacities
FRAUTECH SEPARATORS is an Italian based company focused on the design and manufacturing of disc separators for the dairy and beverage industries.
Our full range of dairy separators includes clarifiers, bacteria removing clarifiers, milk and whey skimmers and automatic milk standardization systems. Our solid bowl and self-cleaning separators cater for capacities from 1,000 l/h to 60,000l/h. Over 5000 separators for dairy processes are installed all over the world with tailor-made skid solutions.
Our specially designed beverage separators are able to maintain the highest nutritional value and all the health properties. We provide a plug-and-play solution that fits perfectly into your processing line. Our separators are easy to install, operate, and maintain, with an extremely efficient separation for your beverage plant or brewery.

Local support
Global network of authorized and responsive after-sale service partners

Training
Operator and maintenance personnel trainings
Repairs & upgrades
Optimization of machine and
process performance, repair work,
retrofitting, and modernization

Service agreements
Preventive maintenance, contracts
for spare parts, maintenance,
inspections, repairs, upgrades,
operation, and equipment monitoring
Testing machines and rental
Machines available for rental and on-site tests
Spare parts
Original spare and wear parts